AZIO Electronics and Hakobune Inc signed MOU for future collaboration
Dec 6th, 2013, Taipei, Taiwan: Hakobune Inc, and AZIO Electronic Co., Ltd had officially signed the MOU (Memorandum of understanding) for future business collaboration. Under this agreement, both parties will have more collaboration including App products, website project and Software related joined development. This can be beneficial for both parties to get the technical and support by localization at Japan and Greater China area.

Mr. Atushi Mori, President and CEO of Hakobune, said: "This collaboration extends both company business field internationally. We believe this will satisfy both Greater China, and Japan user demands, and increasing the product variety and ranges"
Mr. Andy Chang, CEO of Azio, said: "this collaboration gives both companies extend its business to different region. We believe this will enhance the support for both regions user and allow worldwide users to enjoy the collaboration design products.
Hakobune Inc.
Hakobune Inc, a Japanese software design company founded in 2009 has office in both Fukuoka and Tokyo. Hakobune dedicates in App mobile design and Website development for major Japanese company and own App products. For details, please visit at http://www.hakobune.co.jp/.
AZIO Electronics Co., Ltd
AZIO is an innovative company founded in 2011 to provide customers with innovative products by distributing and designing with worldwide advanced semiconductors.
AZIO`s products are used in a variety of markets, especially for consumer and CCTV market for Greater China market. AZIO also provides the APP mobile, Website developing, digital contents for users. By providing both H/W and S/W, AZIO makes customer/user side easy to adopt its solution. AZIO stands for from A to Z, connecting In and Out. For details, please visit at www.azio-tw.com.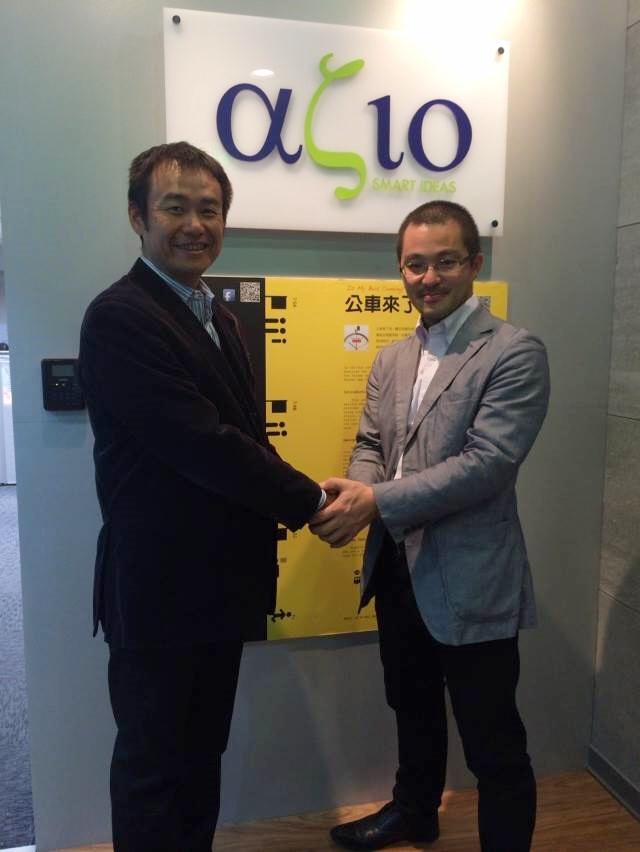 MOU signed at AZIO Electronics office. Left: Mr. Andy Chang, CEO of AZIO, right: Mr. Atushi Mori, President & CEO of Hakobune Inc.