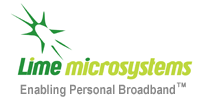 AZIO Electronics, Lime microsystems and E-Elements Technology, launch Multi-Carrier board EESO-001
Oct 4th, 2013, Taipei, Taiwan: Lime Microsystems, AZIO Electronic Co., Ltd, and E-Elements Technology Co., Ltd, officially announcing that E-Elements product ,carrier board EESO-001 for Myriad RF has launched, and available for customers. Under this availability, manufacture can be beneficial by not only cost efficiency evaluation environment, but also shorten the design period, as well as the flexibility for creating wireless products by using RF+ FPGA platform.
Andy Chang, CEO of Azio, said: "this solution gives our customers greater flexibility with cost efficiency environment, enabling them to bring efficient, perfectly optimized products to market rapidly. We strongly believe, this solution is not only benefit for manufacture customers, but also for education customers."
Ebrahim Bushehri, CEO of Lime, said: "The flexibility of the Lime FPRF transceiver has led to it being adopted in a diverse array of platforms from mobile networks and 4G small cells through software defined radio devices to indoor GPS navigation and machine-to-machine (M2M) communications. I believe this solution will make the flexibility of developing environment become higher and easier."
Chris Wu, General Manager of E-Elements, said: "Based on the capability of the adjustable frequencies of Myriad RF, and baseband programmable capability of EESO-001 provided by FPGA, this solution is the best tool for the wireless technology development, algorithm verification, and fast-launching new products in the market."
Lime Microsystems
Lime Microsystems of UK, a specialise in digitally configurable transceivers for the next generation of wireless broadband systems. The company is renowned internationally for its analogue, mixed-mode and RF design as well as its expertise in end system applications. Lime works closely with industry partners to optimize RF and baseband solutions to ensure the ecosystem for the entire end equipment design is in place. Its partnerships help customers achieve high performance with lower device and manufacturing costs, less design resource and optimized inventory. Further information on Lime Microsystems can be found at www.limemicro.com.
AZIO Electronics Co., Ltd
AZIO is an innovative company founded in 2011 to provide customers with innovative products by distributing and designing with worldwide advanced semiconductors.
AZIO`s products are used in a variety of markets, especially for consumer, industrial, wireless products and CCTV market for Greater China market. AZIO also provides the mobile apps for worldwide users. By providing both H/W and S/W, AZIO makes customer side easy to adopt its solution. AZIO stands for from A to Z, connecting In and Out. Further information on AZIO can be found at www.azio-tw.com.
E-Elements Technology
Founded in 2001, E-Elements mainly engages in advanced FPGA (Field Programmable Gate Array) system design, training, technological consultation services, and supplying laboratory equipment of universities. The company aims at establishing long-term strategic partnership with world-leading PLD/SOC manufacturers to offer leading SOC/FPGA/ASIC design service to customers with high-tech and competitive solutions and cooperate with universities, research institutes and enterprises on new technology popularization. E-Elements can be found at www.e-elements.com/tw/.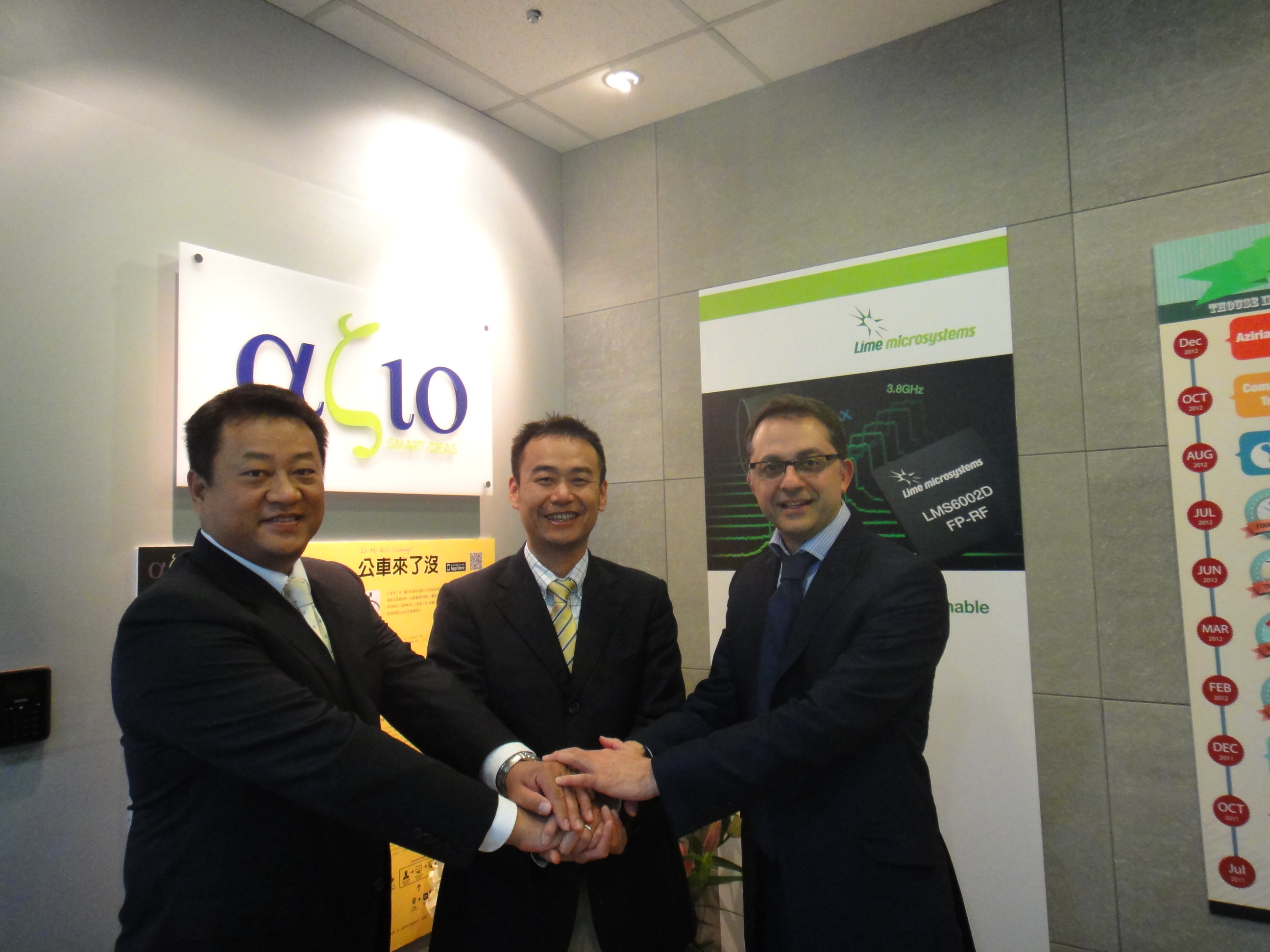 Picture took at AZIO office. Left side: Mr. Chris Wu, GM of E-Elements, middle side: Andy Chang, CEO of AZIO, Right side: Dr. Ebrahim Bushehri, CEO of Lime Microsystems.