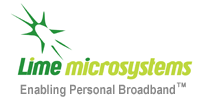 AZIO Electronics, Lime Microsystem and VITEC Corp, signed agreement for expend Japanese market
Sep 10th, 2013, Tokyo Japan: Vitec Co., Ltd, Lime Microsystems and AZIO Electronic Co., Ltd had officially signed that Vitec Corporation as their strategic distribution partner for Japan. Under this agreement, Japanese customers can be beneficial by getting local support from Vitec with highly flexibility and efficiency design environment to shorten the design period.
Mr. Konno Kunihiro, Founder and CEO of Vitec, said: "This collaboration gives our customers greater flexibility when designing breakthrough wireless systems. We believe that our support will satisfy all Japanese customer needs, and accelerate the design process across a diverse array of new products."
Dr. Ebrahim Bushehri, CEO of Lime, said: "Japan has a wealth of design expertise and the country is a key market for Lime. Vitec has an impressive track record and will help us deliver on a key part of our strategy to support diverse ecosystem of wireless innovation."
Mr. Andy Chang, CEO of Azio, said: "this solution gives customer enabling to design greater flexibility with friendly environment. We believe this collaboration will enhance the support for Japanese customers and allow more Japanese customers to benefit from this emerging new ultra-flexible wireless technology.
Vitec Co., Ltd
VITEC Corporation of Japan, a global electronics solutions and innovation company with over 350 employees in Japan, Hong Kong, Shenzhen, Shanghai, Singapore, Taiwan, and USA. Vitec provides its solution and key components to most major Japanese company, such as Sony, Canon, Panasonic, Sanyo, and Sharp. For details, please visit at www.vitec.co.jp.
Lime Microsystems
Lime Microsystems of UK, a specialise in digitally configurable transceivers for the next generation of wireless broadband systems. The company is renowned internationally for its analogue, mixed-mode and RF design as well as its expertise in end system applications. Lime works closely with industry partners to optimize RF and baseband solutions to ensure the ecosystem for the entire end equipment design is in place. Its partnerships help customers achieve high performance with lower device and manufacturing costs, less design resource and optimized inventory. Further information on Lime Microsystems can be found at www.limemicro.com.
AZIO Electronics Co., Ltd
AZIO is an innovative company founded in 2011 to provide customers with innovative products by distributing and designing with worldwide advanced semiconductors.
AZIO`s products are used in a variety of markets, especially for consumer and CCTV market for Greater China market. AZIO also provides the APP mobile S/W for user to download. By providing both H/W and S/W, AZIO makes customer side easy to adopt its solution. AZIO stands for from A to Z, connecting In and Out. For details, please visit at www.azio-tw.com.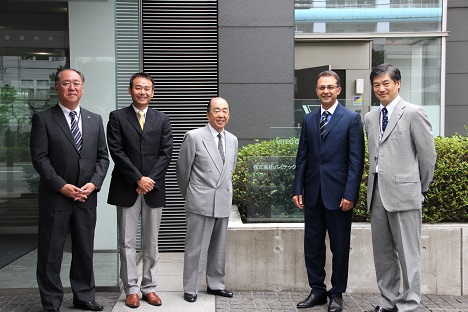 Agreement signed at Vitec Japan.
Left: Mr. Akira Sasaki, Corporate Senior Executive, Vice President of Vitec, Middle left: Mr. Andy Chang, CEO of AZIO,
Middle: Mr. Konno Kunihiro, Founder and CEO of Vitec,
Left right: Dr. Ebrahim Bushehri, CEO of Lime, Right: Mr. Satoshi Matsumoto, Corporate Vice President of Vitec.